Rating and Review Generation for Zillow, Google, and More
AvidCX™ is a specialized review platform exclusively homebuilders, simplifying feedback collection and moderation throughout various stages of the homebuyer journey.  It centralizes ratings and reviews from Google, Facebook and other top review sites. Plus, AvidCX™ is the only platform with the capability to syndicate and showcase your reviews directly on Zillow.  Elevate your builder brand where it matters most!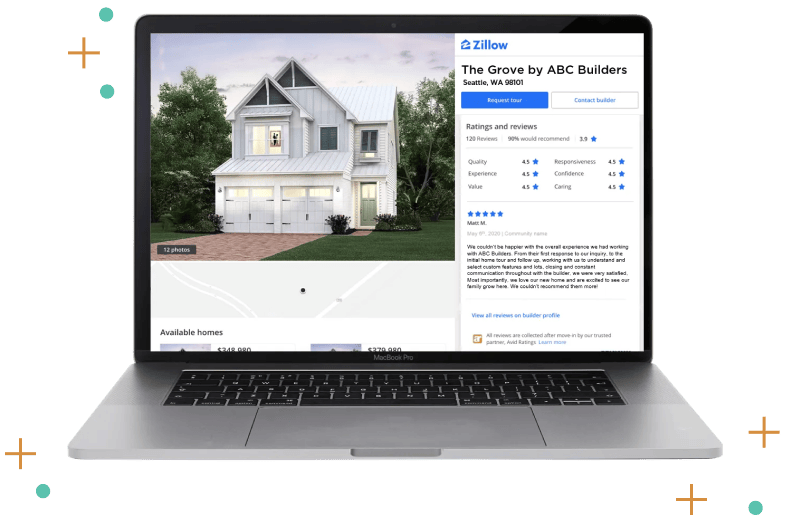 A 2021 report found that 99% of consumers read review when they research online. (PowerReviews, The Growing Power of Review, 2021)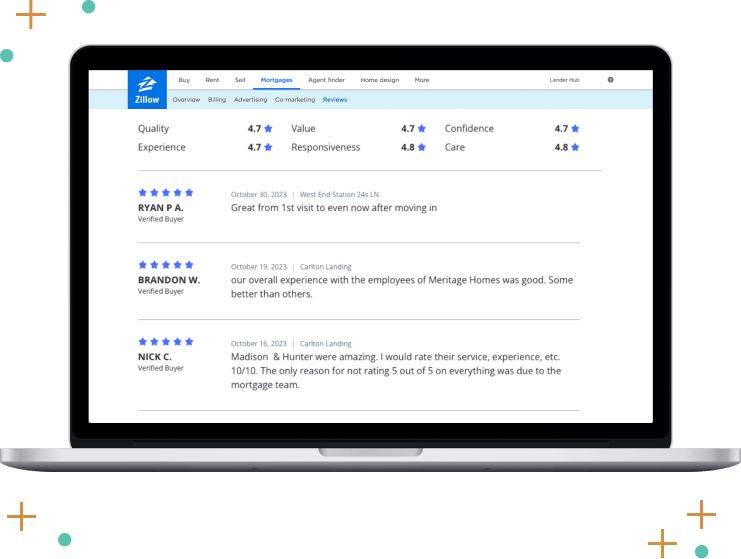 Zillow and Google Reputation Management for Homebuilding Companies
Maximize and optimize reviews. Minimize effort.
As a homebuilder, you simply don't have the time to tinker with untested reputation marketing strategies. AvidCX™ helps you showcase and amplify your reviews on all major rating and review platforms. Understand what's working at a glance with intuitive monitoring and moderation tools dedicated for homebuilders.
Positive reviews can improve a homebuilder's visibility in local search results. (Moz, Local Search Ranking Factors, 2020)
Surveys-to-Reviews and Tools for Social Content Generation
Effortlessly turn survey replies into online reviews.
Turn homebuyer survey results into online reviews and ratings effortlessly.  Share reviews on social media and showcase your ratings in digital ads.  Boost your online presence with AvidCX™ – the best choice for homebuilders looking to connect with discerning new homebuyers.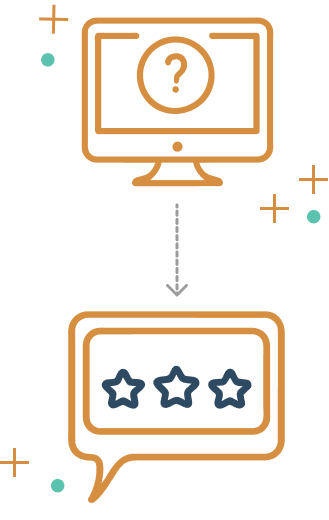 79% of consumers trust online reviews as much as personal recommendation from friends or family, as long as the reviews are authentic. (BrightLocal, Local Consumer Review Survey, 2020)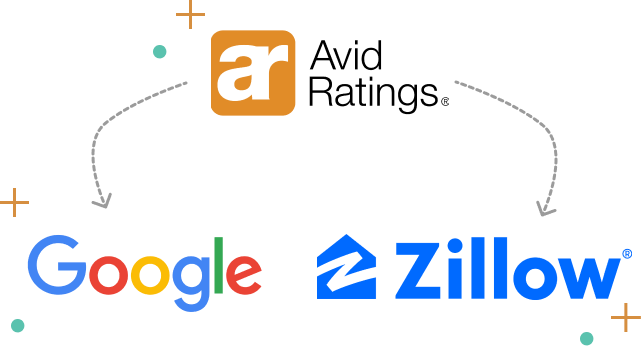 Greater Response Rates Through Automation
Our platform will do the heavy lifting.
Prompt homebuyers for feedback automatically. The larger your pool of testimonials and insights, the better your customer reviews and ratings can be – which in turn generates more prospective homebuyers and interest in your communities.
For high-investment decisions, like buying a home, consumers spend more time researching and are more likely to be influenced by detailed reviews and ratings (TrustPilot, Consumer Behavior & Expectations, 2020)